Our favorite nursery items… and why we love them!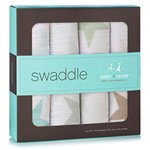 Aden & Anais Muslin Swaddle Wrap
These classic blankets are lightweight and super sized for a snug swaddle. They also work well as a breast-feeding cover and/or baby stroller cover.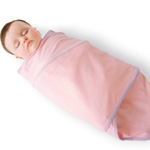 The Miracle Blanket Swaddle Wrap
A bit intimidating at first with all of it's wrapping fabric, but a breeze once you master the sequence. Perfect for the newborn that manages to break free from all swaddles.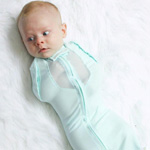 Woombie Swaddle Sack
Kind of like a sleeping bag – but for newborns. No arm holes, no wrapping, single zipper sack. (you can't mess this up!)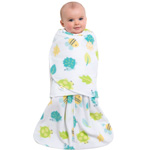 Halo Swaddle Sack
Best used in conjunction with a classic swaddle blanket. First wrap the baby in a traditional swaddle and then insert into the Halo swaddle sack and velcro across. A burrito effect is created. (The velcro swaddle sack helps prevent the traditional swaddle blanket from becoming loose and interfering with the baby's breathing.)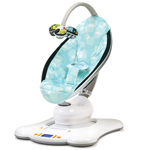 MamaRoo Infant Seat
A glider, seat and swing all-in-one, a must have for every newborn. Who could ask for more?!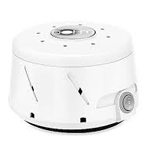 Dohm White Noise Sleeping Machine
Re-creates white noise heard in utero and helps tune out household noises. (whining siblings, barking dogs, annoying in-laws!)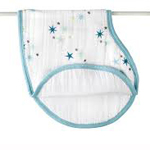 Aden & Anais Burpy Bib Cloths
These soft and stylish muslin burp cloths are lighweight and a offer a handy curved shape for draping over your shoulder while burping.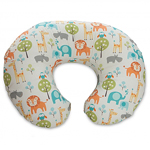 Boppy Pillow
A safe spot to lay your newborn when you need to put them down but want to keep them a bit elevated. Also a useful support for breasfeeding moms.