Experienced. Professional. Trusted. Nurturing.
Rebecca Wetzel BFA, CLC, CPD
Founder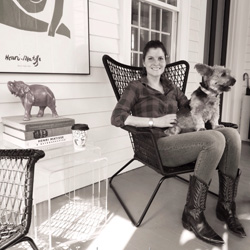 Rebecca began providing overnight newborn care in 2002, and established Night Owl Nurses, LLC in 2013. Her extensive hands-on experience caring for newborns, combined with her lactation and postpartum doula training, provide moms with peace of mind. She understands that bringing home a newborn(s) can be a very challenging time. Emotions, hormones, and sleep deprivation can really impact your experience, as you transition into parenthood. She is committed to providing personalized overnight newborn care, as well as, lactation support to breastfeeding mothers. Her professionalism, integrity, and compassion far exceed expectations. Rebecca is a Certified Lactation Counselor, a Certified Postpartum Doula, and a Certified Child Passenger Safety Technician.
photo: Wickersham Studios
Education:
Bachelors in Fine Arts (BFA) Pratt Institute School of Art & Design First-year students take the Foundation Studio Core curriculum, along with core Art History (AH) and Liberal Arts (LAS) courses, and begin the major curriculum in the fall of the second year. While continuing with their required AH and LAS coursework, second-year students pursue more focused courses in Drawing and Life Study, as well as in their chosen areas of emphasis, whether Painting, Drawing, Sculpture, Printmaking, Ceramics, or Jewelry. Third-year majors take more specialized and technical courses in their areas of emphasis as well as LAS and AH upper-level electives. Throughout the three years of the major, students take required Fine Art Seminars that address social, historical and critical issues in contemporary art. In addition to their required courses, majors have 16–22 open credits to pursue additional courses (even minors) in liberal arts/art history, in other Fine Art areas, or in other departments at Pratt such as Photography, Film-video, Art Education, Digital Arts, and Communications Design. The senior year is particularly focused on developing a body of work for exhibition in the spring semester and various departmental electives in professional practice help students prepare their portfolios and make a realistic plan for managing their careers and approaching funders, galleries, residency opportunities, and employers. Elective courses might include traditional media such as charcoal drawing, bronze casting, etching and ceramics, as well as topics in new media, design disciplines, and contemporary conceptual genres. Students are encouraged to plan unique course combinations by pairing requirements with electives that amplify their emerging studio practice. The last two years of study at Pratt lead to focused aesthetic directions, developing those skills required to realize them professionally. All Fine Arts majors produce a thesis project in their final year, culminating in a public exhibition of their work on the Pratt campus.
Credentials:
Certified Lactation Counselor (CLC) Heathy Children Project, Inc. The CLC credential signifies that the holder has demonstrated the necessary skills, knowledge, and attitudes to provide breastfeeding counseling and management support to families who are thinking about breastfeeding or who have questions or problems during the course of breastfeeding/lactation. CLCs are dedicated to the promotion, protection, and support of breastfeeding and human lactation in their work to prevent and solve breastfeeding problems. They understand that breastfeeding works best when it is the cultural norm and when the provider of lactation support and services is culturally competent. Obtaining the CLC credential is a way of demonstrating your knowledge and skills in lactation management. Certification is open to applicants who successfully complete a 45-hour evidence based, comprehensive lactation course, and awarded to those who successfully pass the comprehensive examination.
ICEA Certified Postpartum Doula (ICPD) The International Childbirth Education Association ICPD support family-centered maternity and newborn care and the right of parents to make informed decisions based on knowledge of alternatives. ICPD work with other health care professionals to promote family-centered care, breastfeeding, and parent-infant bonding. ICPD provide emotional, informational, physical, and spiritual support. They do not provide any medical care, advice or interpretations.
Certified Child Passenger Safety Technician (CPST) Certified Child Passenger Safety technicians use their considerable knowledge and expertise at a variety of community-based activities, such as child safety seat checks, where parents and caregivers receive education and hands-on assistance. CPS technicians stay up-to-date on the latest technical information about child passenger safety through seminars and other continuing education opportunities. All CPS technicians must take and pass the CPS Certification Course. The CPS Certification Course is four days long and combines classroom instruction, indoor and outdoor hands-on activities, skills assessments with car seats and vehicles, and a community safety seat checkup event.
Memberships:
Coalition for Improving Maternity Services
The Academy of Lactation Policy & Practice
The International Childbirth Education Association
Susan Wetzel M.Ed., BA, RN, CLC
Clinical Consultant
Susan currently serves as a Certified Lactation Counselor and Clinical Consultant for Night Owl Nurses, LLC. She assists Rebecca in the development of policies, best practices, and clinical content.
Prior work experience includes working as the Clinical Quality Program Manager for Affiliated Pediatric Practices where she helped design & develop pediatric programs that helped improve the quality of pediatric care. Susan also worked as a clinical analyst at Partners Healthcare and General Electric/Caradigm LLC focusing on software development for coordination of care, implementation of physician order entry and supporting physicians in the use of electronic medical records.
Susan is a member of the American Nurses Association, The Massachusetts Association for Registered Nurses and currently licensed to practice nursing in the Commonwealth of Massachusetts. She maintains American Red Cross Pediatric CPR/AED certification.
Susan is committed to providing lactation support & education to breastfeeding mothers and their families.